See How HumicGreen Works




to Improve Our Environment




from the Ground Up
The term Life Abundant™ simply refers to a wide variety of life including life in the soil, life in the garden, life in our waters, life in the animals that surround us, and the life each of us are living.
News stories about the extensive damage excessive use of fertilizers have to life in our streams, gulfs and coastal waters are becoming more and more frequent. The existence of this damage testifies to the problem that is causing the damage but more significantly the sheer number of locations around the world that report such damage testify to how vast the problem has become.
For us at HumicGreen the term Life Abundant™ reminds us of our goal to restore and improve life that has been diminished or negatively impacted by the way we have used our lands. By making fundamental changes to the way we manage our lands we not only can reduce fertilizer pollution in our soil, fertilizer pollution downstream is reduced allowing natural ecosystems to be restored. As these systems recover the aquatic and animal life downstream can be restored. When we treat soil properly we can actually realize more abundant lawns, gardens and crops and more abundant health of our plants which leads to more abundant health for ourselves and life abundant all around us. More abundant plants also decrease the amount of carbon dioxide from our atmosphere and exchanges it for the oxygen we breath.
The Impact of Excessive Nitrogen in the Soil
Nitrogen pollution has been identified as one of the causes of the extensive widespread damage to our waterways. The philosophy that a little nitrogen is good then a lot must be better just doesn't hold water. In fact, excessive nitrogen fertilizer application to soil can actually impede plant growth. When the soil is watered with an irrigation system or naturally as rain, excess nitrogen can be leached out of the soil with the water. As we all know water flows downward, down into the soil, down into the ground water and down into our streams, tributaries, rivers, lakes, estuaries, gulfs and coastal waters and the nitrogen flows right along with it.
Nitrogen in these waters can create algae blooms which not only make the water toxic but as the algae dies the decay process removes oxygen from the water. This can devastate aquatic life in the streams, in the rivers and all the way to the ocean. As aquatic life is depleted, the animals that rely on it are impacted.
Nitrogen rich runoff may originate from farms or it may come from our home lawns and gardens, but the result is the same, diminished life. As stated earlier, nitrogen is just one thing that can cause ecological damage. It is this kind of damage to our environment that has motivated us to develop products that will work to help restore these ecosystems in order to achieve Life Abundant™.
Atmospheric Carbon Dioxide
When we think of excessive amounts carbon dioxide (CO2), our reaction for a solution may be to restrict anything that produces carbon dioxide such as automobiles, power plants, beer, etc. However, there is another way to address atmospheric carbon dioxide and that is with plants.
Here's how it works. Plants take in and utilize carbon dioxide through a process we are all familiar with called photosynthesis. Those plants return some carbon dioxide back into the atmosphere but the photosynthetic process converts much of the carbon dioxide into carbon rich plant structures which we use for food, fiber, and building materials.
The amount of carbon that a plant uses is 45% to 50% of its dry weight. That's a lot of carbon that comes out of the atmosphere and it explains why we call life forms on earth carbon based life forms. Oxygen, released into the atmosphere as a byproduct of photosynthesis, provides us the oxygen we need to live. When a plant dies the majority of the carbon in the plant is biologically decomposed and becomes soil humus. Plants act as a kind of cyclic pump, taking carbon from carbon dioxide out of the atmosphere and eventually storing this carbon in the soil as plant nutrient rich humus which becomes fertilizer to grow another generation of plants. All of the carbon used to build plant structures comes from the atmosphere. The carbon that is returned to the soil can hold nutrients but it always stays in the soil.
We have just described a sustainable system through which potentially harmful carbon dioxide, released into our atmosphere from our highly industrialized society, can be processed and cycled through plants to produce our food supply and eventually returned to the soil to provide nutrition to grow another generation of plants. This microbially processed organic carbon or soil humus provides us with rich healthy soil, provides a reservoir of plant nutrients.  It acts as a storehouse for atmospheric carbon, the carbon found in carbon dioxide.
More plant growth enhances this chain reaction resulting in better lawns and gardens while lowering amounts of atmospheric carbon dioxide, and improves soil with higher amounts of humus. If you can double the growth of your lawn or garden, you will essentially process twice as much carbon dioxide out of the atmosphere and the carbon will eventually end up stored in the soil while the oxygen returns to the atmosphere.
Some growers have teamed up with power plants to build their greenhouses adjacent to the power plants so that they can use the carbon dioxide from the power plant in growing their crops such as tomatoes. They can use excess heat generated by the power plant to heat their greenhouses and grow fruits and vegetables even in cold winter climates. This cooperation helps restrict carbon dioxide and heat from being introduced into the atmosphere while utilizing it for the growth of strong healthy plants.
We don't have to attach our houses directly to a power plant. With a nice lawn and even a small garden you too can participate in the process of reducing atmospheric carbon dioxide by improving the growth of your own lawn and garden plants and in time directing the carbon into the soil. So we can see how carbon dioxide makes the journey from tailpipe to atmosphere, from atmosphere to plant, and from plant to soil where it stays and becomes part of a system that will encourage even more soil productivity in the future.
Our products are designed to improve even the harshest soils so that they can be much more productive and will work to strengthen plant growth and overall health. As individuals we may just be trying to have a greener lawn and more beautiful garden but in doing so we are also participating in naturally balancing atmospheric carbon dioxide.
Many garden and soil amendments require substantial efforts to use which, even if they were more sustainable, the difficulty in applying them discourages their use. In contrast the products we offer to achieve Life Abundant™ and Health Abundant™ not only tackle some of the most difficult soil problems, they are less of a burden to apply and are generally more effective and more sustainable than other amendments. We believe because there is less burden to achieve more life it will motivate more people to participate in achieving their own goals of Life Abundant™ and Health Abundant™. It may even result in being able to enjoy a little more time in the pool.
Green, Clean, and Sustainable™
The products we offer help in our pursuit toward Life Abundant™ and Health Abundant™. Our soil amendment products not only protect the soil environment they work to improve it in ways that are Green, Clean and Sustainable™. Their benefits follow a natural progression from improved soil health to positive changes in plant growth and health, in air and water quality, in less pollution downstream helping restore ecosystems, and ultimately enhanced personal health and life style.
Simple Solutions to Complex Problems™
Some soils have a diminished ability to be productive. Others almost completely lack the ability to grow vegetation. Soils can be unproductive simply based on the type of soil such as clay soil. Other soils become unproductive based on their history such as soils that have been neglected, are declining due to excessive nitrogen from livestock operations, over fertilization or even pet urine, are impeded by natural or chemical toxins, or have natural challenges such as heavy clay or coarse sandy soils. Increasing the ability of difficult soils to be productive has been our goal, to address complex soil problems. Our products serve as ways to attain Life Abundant™ and Health Abundant™ by addressing these complex soil problems.
In addition they can help invigorate soil, provide some relief from heat and drought stress, improve seed germination and emergence, and enhance root growth.
Simple Solutions to Complex Problems™

Restores the ability of the soil to grow grass where excess nitrogen from dog urine can cause damage to lawns for more abundant quality of life for your lawn.

Restructure hard clay soil to allow for better root penetration. Opens soil to improve flow of air and water, and improve access of fertilizer for more abundant plant life.

Invigorates Soil and Plants
Provides nutrients for beneficial soil microbes. Uses enzymatic activity to process nutrients including soil minerals for more complete balanced diet for plants. This leads to more abundant quality of life for both soil and plant.

Restores life to good soil that has been neglected, has diminished microbial activity, has been negatively impacted by excessive fertilizing, etc.
Helps improve the body of sandy soil to support more abundant plant life, improves nutrient holding capacity, and helps reduce fertilizer runoff.
Reduces Natural Soil Toxins
Helps restore more abundant quality and quantity of life in soil that is impacted by toxins that are naturally occurring in the soil.

Recycles Garden Waste in the Soil
Returns old garden waste back to the soil eliminating the need for garden compost piles. Returns nutrients to the soil for more abundant sustainable quality of garden life.

Resuscitates Chemically Toxic Soil
Helps breakdown many chemical toxins such as construction chemicals, pesticides, and herbicides that may enter and damage the soil. Resuscitates damaged soil to productive soil so more abundant quantity and quality of life can grow.

Assists in root development and strength in early plant growth that translates to more abundant quality of mature plant life.

Restores Trace Minerals to the Soil
Reestablishes trace minerals in the soil where they have been depleted resulting in more abundant quality of life and health of plants that can lead to the same for us.

Improves Pastures and Processes Solid Livestock Waste
Restores productivity of pastures damaged by excessive waste from livestock for more abundant life for both plants and livestock. Controls excessive nitrogen runoff reducing nitrogen pollution downstream. Processes solid waste in livestock waste lagoons.

We stay pretty busy working on new ways to achieve Life Abundant™ and Health Abundant™. Check back with us from time to time to see what innovations we have in store.
Healthy soil not only leads us to Life Abundant™ it also leads us to Health Abundant™.  A healthy rich soil rich in nutrients leads to foods that are more healthy and richer in nutrients.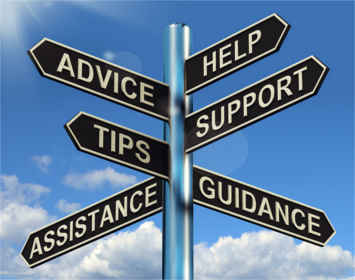 Our products have been designed to address difficult soil conditions and assist in other lawn and garden objectives. We have worked to provide content on our website that presents our products, and explains how they work and how to use them.
Though we strive to be thorough on our website giving you the information you need and allowing you to absorb the material at your own pace. It is presented in a way that makes sense to us but we still understand that it may not be clear to you.
We understand that some people prefer to gather their information on their own.  Other people may want to talk to a person. We'd love to talk to you and we're even kinda nice.  If you would like us to clarify or validate or make an inquiry about something we have not covered, we are generally available during business hours.
Contact Us
See What Our Customers Have to Say!
THANK YOU! This product has saved my life. I have been a home owner now for 2 years. I love my home but the biggest issue I was facing was standing water on the side of the house and across the back yard. After "storm" rain" I'm sure you can visualize the puddles of water just sitting. Sometimes it would take up to two days before the water would absorb into the ground. I did a consult for a french drain to mend the issues. Of course thousands of dollars. I'm so glad I decided to research products that could naturally help the issue. I found "Clay Mend". I read the testimonials and I was still a little apprehensive but I figured its worth a try. So glad I did. I purchased the 8oz bottle. I applied two applications and IT REALLY WORKS! We have had some heavy rain in GA but I am so pleased to look out the window and not see water around my property. I have already purchased the 16oz bottle to apply another application right before fall. Thank you again!
My wife and I recently renovated a house and property that had been completely overgrown with lots of brush, briars, and poison ivy. We ended up clearing and regrading the property and it became very apparent that we had extremely heavy clay soil that did not drain well at all. Trying to grow a lawn was a disaster as we had standing pockets of water in areas that should have drained but didn't, and the back of the property, where there were low spots and shade, just stayed swampy for weeks at a time and it was impossible to get lawn to grow there, or even to walk there without sinking up to your ankles in mud.
I found the ClayMend product on the web, and decided to give it a try even though none of my friends who were landscapers, or the people at the local gardening centers, had ever heard of it. I applied ClayMend twice during reseeding in the fall of 2018, and once in spring of 2019 and the difference is amazing. I no longer have any standing water anywhere; my "swamp" in the backyard is now usable property, has a lawn, and can be walked upon without sinking, even right after a rain, and my lawn and shrubs are very healthy. It has become a bit of a problem keeping up with the lawn cutting because it grows so fast, but I can live with that!
As a scientist I was skeptical about how well this might work, but the reasoning behind the product was sound. I did think it would probably take a few years for this to rehabilitate my soil, but it was apparent that it was working after the second treatment. I will continue to use this product because my ground can still use some improvement in certain areas, but the difference is truly incredible after only three treatments.
I would certainly recommend this product for anyone in a similar situation as it has allowed us to rehabilitate property that we thought was going to be a long-term nightmare. It greatly improved our soil drainage and helped us get a really healthy lawn started in a really short time.
[Note added by HumicGreen: John (Jack) R. PhD, FBSE, works at NYU and has worked to develop leading edge technology for the dental industry that will help improve the lives of millions of people.  We want to acknowledge his contributions and accomplishments!]
Remarkable product!
Didn't think your product Claymend would work. I set up an experiment to see if and how well it worked. I put equal amounts of clay from the same hole in two separate containers. Both given the same amount of water. One was treated with Claymend, the other was not. I set them in a window and waited. In only a couple weeks the difference was night and day! I couldn't believe it!  I even took pictures. Remarkable product!
At the time we adopted Blue we did not have grass in our back yard, I installed SOD last summer (ST. Augustine) so that Blue could enjoy running around on grass. At first, I was discouraged when our grass would completely die everywhere Blue urinated. I started using PetiGreen last year (about November), and it has been working pretty well for me (and blue). I intend on continued use of Petigreen to keep my lawn looking beautiful, and i have already recommended the product to several dog owners that i have come in contact with at our local dog park.
Baron and Baxter desperately hate winter! All winter long, they take one step off the patio and pee! It leaves us with a giant dead spot when spring arrives. I apply PetiGreen and seed it, and it's back in no time!
It's [PetiGreen] the only thing I've found to combat the stream of urine this guy produces!  He is now 2 years old and weighs 85 pounds. I've seen him stand in one place for nearly 2 minutes emptying his bladder! Oy vey!
Thank you so much!
I love ClayMend and I have recommended it to many.  My friend moved from Georgia to Tennessee and complained about standing water after rains and how hard the soil was to work because of clay.  I told her about ClayMend and she ordered a large amount for their lawn and flower beds.  I told my local Lawn and Garden store in Amarillo, TX about it because the soil here is thick, sticky clay when wet and hard as cement when dry.  I have large flower beds around our fence line and next to our house.  I lost new shrubs all of the time because they would get root rot from water not draining.  ClayMend solved all of my problems!!!  I applied it first in 2013 and to this day I have soft, workable soil.  I ordered it again because I have a few trouble spots and it makes our grass look insane and my flowers are beautiful!!
With a family of basset hounds our backyard was taking its toll. Dead spots, yellow spots and dying grass was the yard. We started using PetiGreen in early Spring. By midsummer we had a good looking lawn again, with new growth and minimal burn spots. Now in September the yard is green once more.
We are extremely happy with your product.
Best my lawn has ever looked!
I used claymend on my lawn this spring and I will say this is the best my lawn has ever looked through out the hot summer months we have in Nevada. It stayed bright green even in July and August.  My neighbors all ask what i use on my lawn as it is they best lawn they have seen. It really works.
Dramatically Improved The Soil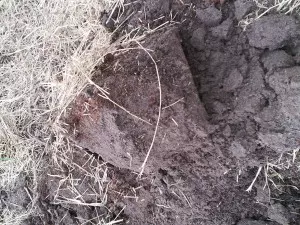 I just wanted to get back in touch to say just how impressed I am with the results of your company's product.  After only 2 applications, the soil in my garden is transforming.  It is richer, darker and actually clumping (which it frustratingly never did before).  I am blown away with the results and can honestly say that Clay Mend does exactly what it promises to do.  It is a first rate product.
I am attaching some before and after pictures.  They give a very good idea, but do not fully illustrate how dramatically improved the soil is.  My garden this Spring is going to thrive.
Thank you for all your assistance, and thank you HumicGreen for such a great product.
This is an amazing product!
I used your ClayMend product again and let me tell you how impressed I am! This is an amazing product!
This stuff works!
I have been looking for a solution to the pet urine problem and have tried dozens of products of which none worked. We have two labs and a medium to small backyard that we spend a lot of time in. The urine spots burned holes in the grass to create a very bad patch of grass throughout the yard and it has been frustrating for me since the rest of the yard is beautiful. I was skeptical to try this product due to historical failures. A applied to my yard and started noticing improvements. I had direct interaction via e-mail with the founders who helped guide me in the application amount, frequency, etc. My yard is now finally conditioned to handle pet urine without dying or being discolored. This product will soon be in every lawn and garden store and vet clinic across the country.
What a difference!
I wish I'd taken "before" pictures, because the difference after just two applications is quite remarkable and I just don't think people will believe how bad the clay was. I'm also thinking the ClayMend was responsible for the second bloom on my weigela, by way of making the nutrients in the clay more accessible. After the first application I spaded up big clods. Then I did another application and honestly, those clods were breaking apart right before my eyes. I didn't touch them! I will be purchasing more because I've only done two-thirds of the way around the house so far and I have a lot more planting I'd like to do. Now I can spend my money on plants instead of landscaper fees to ready the ground for planting!
Extremely Happy With the Results
I used your 3-2-1 approach with the PetiGreen that I purchased and am extremely happy with the results. I just ordered another shipment. Thank you!
Please Don't Stop Selling It
Just wanted to say I just reordered your PetiGreen product. I am amazed it really works. I was skeptical at first but after just one application I saw results. I have had problems with dog urine spots for years, since my last dog. Can't believe I'm seeing some hope for my lawn. Please don't stop selling it.
I'm Amazed
I wasn't expecting much because of my previous experience with products that I have tried to keep my two female German Shepherds from polka-dotting the lawn. I felt an obligation to myself to try PetiGreen because I've tried everything else I've come across. Boy, was I surprised! I started in April with the "3,2,1,Go" procedure and now, 3 months later, the results amaze me – no more brown spots!
Claymend works
I live in Las Vegas and was having a hard time getting my grass to look healthy. We have a lot of clay in our soil and my grass was having a very hard time growing. In spots it looked blotchy and sparce. I tried different products and nothing seemed to help. My son recommended Claymend. I could not believe the difference! It is now healthy and beautiful. I even had some professional lawn care workers come over to my house to ask me what I was using on my grass! Thank you for making such an excellent product! I recommend it to all my friends.
ClayMend Works!
I tested ClayMend and it works! Late last fall just before the first snow storm I harrowed a 1.5 acre dry farm field to breakup the soil surface and then applied ClayMend at the rate of 1 gallon per acre. This dry farm field is a combination of grass and alfalfa planted 7 years ago. Over the past 7 years crop production had gone down and was very poor. After applying ClayMend last fall the yeild this year was amazing, given the dry winter and spring. The total crop yeild was 101 70 lb. bails of hay (67 bails per acre. The 3.5 acre dry farm field next to the 1.5 acre dry farm field, that was not treated with ClayMend, produced 129 70 lb. bails of hay (36 bails per acre.The end result, the field treated with ClayMend produced 82% more hay than the field not treated with ClayMend. This was a good test because both fields are dry farms re-planted 7 years ago with the exact same seed combination of grass and alfalfa. ClayMend works! I am going to apply it to all of my fields this fall.
THE most AMAZING Product
We built a new home last year and so we've had to start from scratch and create all new flower beds. Once we tried to take a spade to the soil, we realized that we were dealing with serious clay! Ever since the soil thawed, I have worked for hours trying to amend the soil. I've brought in more top soil, and worked in compost and spaghnum peat, it all helped, but it was still a battle. I was searching the internet for help on solving my clay issue and came across ClayMend. I figured I had nothing to lose. After just one application, I let it sit overnight, and the next day I started to work the garden and the earth was crumbling before my eyes! This is the real deal and worth every penny!! After applying, I pulled my plants out of the ground and re-planted. They are now growing and looking healthier every day! This stuff is MAGIC! THANK YOU, THANK YOU!! Desiree
Very Happy With the Results!
My neighbor treated my damaged dying lawn with ClayMend, HumicGranules, BioBuilder and GreenZyme. It came back much sooner than expected and seems to need less watering. I'm very happy with the results.
It Worked Wonders!
Unfortunately, I had my English Laurel bush trimmed by a very inexperienced person. It was in such bad shape I thought it would have to be removed. I was upset, as it had been there a number of years and would leave a large bare spot at my front door.  At my Neighbors suggestion, I applied ClayMend and Humic Granules around "Winston" as I call him; and it worked wonders. He is almost as good as new.  P.S. The Nasturtiums around the base outdid themselves!
It works!
A year ago we adopted a Chihuahua mix female and though we love her, we did not love the brown spots covering our lawn. We tried PetiGreen and noticed an almost immediate greening of our lawn. After reseeding in a few of the worst areas, you now cannot tell we have 3 dogs! We also have several chickens and like the fact that it is non-toxic. We highly recommend PetiGreen!
Brought Our Flower Bed to Life
The soil in West Kaysville is clay and salty. When we built our house we brought in good planting soil for all but one flower bed in our yard. All the beds with the good soil grew well, but we could never get plants to grow in the bed that we didn't add good top soil. We tried everything from Myke to Miracle Grow for nearly 5 years and nothing ever worked. Then last year we heard about HumicGreen ClayMend and decided to give it a try. We applied it to our bad flower bed and by summer the plants were growing a-maz-ing! Honestly, I couldn't believe it worked that fast. The flowers were huge and beautiful and the puny Rose of Sharon plants exploded. We had some left over from the bed, so we tried it in our garden and the results were awesome. The peaches were bigger than ever. This product really works!
Works Great!
I have used the product for about a year. Sometimes when I'm out mowing my lawn, people driving down my street will stop and tell me I have the best looking lawn in the neighborhood. The neighbor's milkman and his young son even knocked on my door one day because his son noticed there we're no brown spots on my lawn and wondered what my secret was. Thanks Humic Green!
Spot On – Spot Gone
I was looking for something to treat the brown urine spots in my lawn caused my wife's Lhasa and compounded by my daughter's English Bull Dog visits to our house. It was a battle between the two dogs of which could mark the most territory, with me and my lawn being the loser. I tried Peti Green and was amazed at the results. After applying once this past summer, I re-applied it again later this fall. The brown spots diminished and were gone with no new spots this fall. I had a nice green lawn all the way to this winter. I am planning on applying it in the spring and throughout this next year making this a part of my lawn treatment. I wished I had come across this product sooner!
PetiGreen
I have a Bichon Frise who is just adorable, but the lawn spots he leaves are not! I purchased Pet-I-Green and applied it every six weeks during the Spring and Summer, and my lawn was green and beautiful by October. Currently is covered with snow, but I'll be back applying Pet-I-Green in the Spring. I just put into my hose sprayer and let it fill with water and then covered my lawn. It is very easy to use.
AMAZING!!!!
Even the neighbor's can't tell we have pets! All the spots in our yard are totally GONE!
Two Dogs
My tiny back lawn was really suffering from the attentions of my two dogs, Boston and Clooney. Thank goodness I found Petigreen or I am afraid I would have no lawn at all. I had huge bare spots everywhere, and since my house faces south, the north facing back lawn gets little sun. The combination of dog urine and lack of sun was disasterous. This past summer I started applying Petigreen, and can I see the difference! I have lawn — by summer's end, I would even call it lush!! I swear by this product!!
The Spots Completely Disappeared
I no longer have any pets, but my neighbors have cats and one cat in particular comes over to my lawn to "visit". I quite like the cat, and the fact that it keeps rodents out of my garden, but I don't enjoy the damage it does to my lawn. You wouldn't think one little cat could burn the lawn so badly. I used some PetiGreen and within a couple of weeks the spots that were there completely disappeared. I reapplied after the suggested 6 weeks and have not had any more spots in my lawn. Pretty cool!
The Spots Were Greatly Diminished
We have three large dogs one German and two Belgian Sheppard's and a new lawn. The damage these dogs did to the lawn was significant. My family members had told me about PetiGreen and have had great results in the front but as the dogs run is in the back yard the back lawn gets used much more by all the dogs. The spots were greatly diminished on the back lawn. I am waiting for the next delivery of PetiGreen to reapply on the back lawn and I am excited to see the brown pee spots disappear even with the extra heavy use from all the dogs.
Our Lawn Has Never Looked Better!
My family and I love Thunder our 105 lbs black Labrador retriever is a great addition to our family. But I do not love the effects he has on the lawn and plants. As with many families we enjoy having family and friends over for parties around the fire pit and BBQ during the summer. Thunders pee spots were really causing my wife a lot of embarrassment. We are so thankful we have found PetiGreen we no longer have any yellow pee spots in the lawn and the whole lawn has never looked better. Thanks HumicGreen.
We Will Keep Applying PetiGreen
We found PetiGreen through a referral from my brother. Our female chocolate Labrador retriever was causing our side lawn to look like a battle field with yellowing and brown urine spots through the entire lawn. After trying several lawn services we had no improvement in the lawns quality. After we applied PetiGreen the dog urine spots started to grow back and the lawn is starting to look better (no new spots). We will keep applying PetiGreen and expect that the lawn will look great soon.
Featured Articles
Get the latest information on unique cutting edge solutions for lawns and gardens.